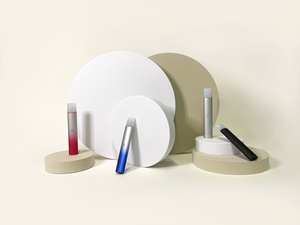 We now offering SAME DAY DELIVERY 7 days a week Except Holidays -DELIVERY FEE IS NOT REFUNDED IF YOU ARE NOT HOME TO ACCEPT DELIVERY !! PLEASE DO NOT PLACE SAME DAY DELIVERY IF YOU WILL NOT BE AVAIL TO ACCEPT THE PACKAGE -
In Burnaby & Vancouver- Email us to inquire about other areas -Not delivering to North Shore at the moment NOW 2 CUT OFF TIMES NEW DELIVERY COMPANY
Order's must be submitted before 1 pm for same day delivery BETWEEN 2-4PM- ORDER'S SUBMITTED BY 5 PM WILL BE DELIVERED FROM 6-8PM SAME DAY - Orders submitted after 6pm will be next day delivery
Orders must be placed prior to these cut off times or it will be delivered the next business day. We use a third party delivery company- All orders can now be tracked to see delivery status -Please note deliveries will be done 7 days a week except holidays
100% Secured Payments
We always adhere to Privacy laws and Never share your personal information
We take security very seriously and will never store your financial information. We use a secured payment gateway with Visa, Master card and Pay Pal payment options.
Learn More
Burnaby's Best Vape Shop With Affordable Prices
Premium E-Liquids, Authentic Vaporizers, Vape Mods,E Cigs, and Vape Accessories available at our vape store
Our retail location is open 7 Days A week to serve you !
10:00AM- 10:00pm Monday- Saturday
11:00AM- 9:00PM -Sundays 
(holidays may vary)
NEW VANCOUVER LOCATION OPENING SOON _JUNE 1 2023 @ 3303 E Broadway
ATTENTION BC RESIDENTS: AS PER BC VAPE BYLAWS BC RESIDENTS CAN NOT PURCHASE ANY E LIQUIDS OVER 30ML BOTTLE SIZE OR TANKS BIGGER THAN 2ML'S
As of Jan 01 2023 all liquids, disposables and pods have new Federal Excise tax applied